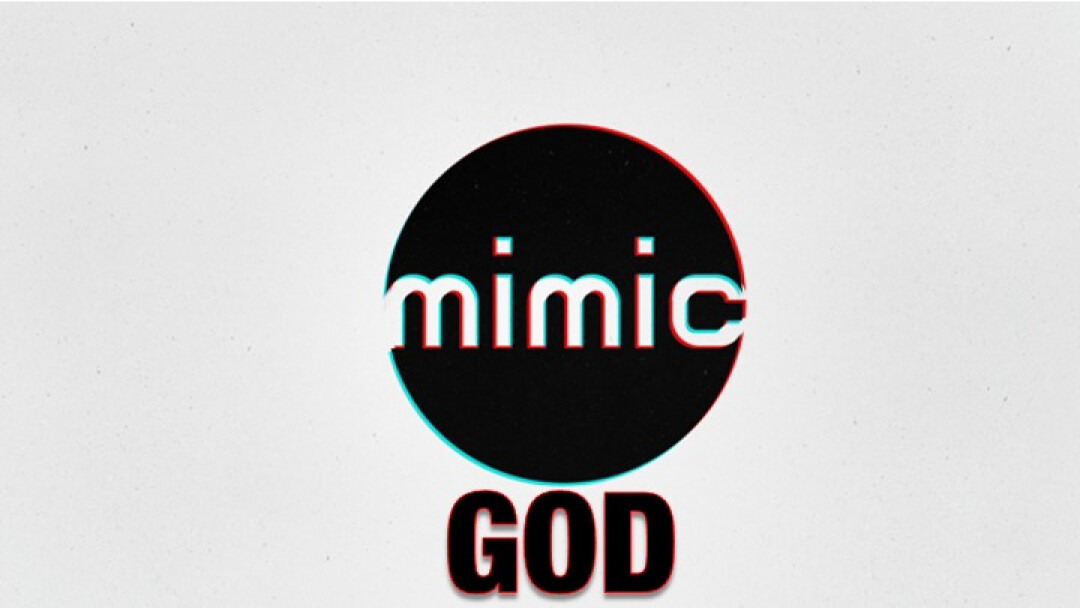 "MOM! He's mimicking me." Those are words I have heard children use throughout my life. Mimicking someone is a way to harass them or exacerbate them. In Ephesians 5, as children of God we are called to mimic God. This can be a rather daunting call. Are we really supposed to be able to pull off some the amazing supernatural feats that God has done? Can you create the universe out of nothing? Can you breathe life into dirt and create man? The answer is a resounding, "NO!" An attempt to mimic God will fail if we try to accomplish that in our own power. However, the call to mimic God does not stand alone without any further explanation. We can see that the call is because we are adopted as God's children (Eph 1:5), we have the example to follow in Jesus Christ (Eph 5:2), we are empowered by Holy Spirit (Eph 3:16) and filled with the fullness of God in Jesus Christ (Eph 3:19).
Along with the power and example we have in Jesus Christ and the Holy Spirit, we are told specifically how to mimic God. We are to walk in love, walk in light, and walk in wisdom. We walk in love because Christ first loved us. Christ sacrificed himself for us out of his love for us. That love should compel us to love others and that love should be evident for others to experience. We are to not just be talkers of love but showers and sharers of his love. His love is so great that we cannot keep it to ourselves. We walk in light because Christ is the light inside us. In Matthew 5, we are commanded to let our light shine before man so that God will receive the glory. The light is not us, but the light is in us, and we are to shine it in the dark world around us. We are to be aware that there is a difference between the darkness we were once in, and the light we have now in Christ. We shine the light in love so that those in the darkness will want to be transformed from darkness to light. We are to shine the light in obedience to disagreeing with sin and not partaking in any of the actions of sin. We shine the light to the world around us because darkness will not overcome the light and we are to live in victory because the light of Christ is in us. We are to walk in wisdom because we are given God's Word, the Bible as the pathway to wisdom. Wisdom is only attained in our union with Christ. We are to walk in wisdom by avoiding the foolish things of this world. We use the God given wisdom to strive to do what is good, right, and true. The world around us needs the love of Christ and we what an abundance of God's love in us. The world around us needs the light of Christ to show that the darkness not part of God's plan. The world around us needs the wisdom of Christ so that they can know that Christ is the only answer for eternity.
Mimicking God does not happen just because you put your faith and trust in Jesus Christ for your salvation. We have been walking in the power provided to us by our Heavenly Father, so that we can share and show the love, light, and wisdom of Christ to the world around us. Are you mimicking God daily?