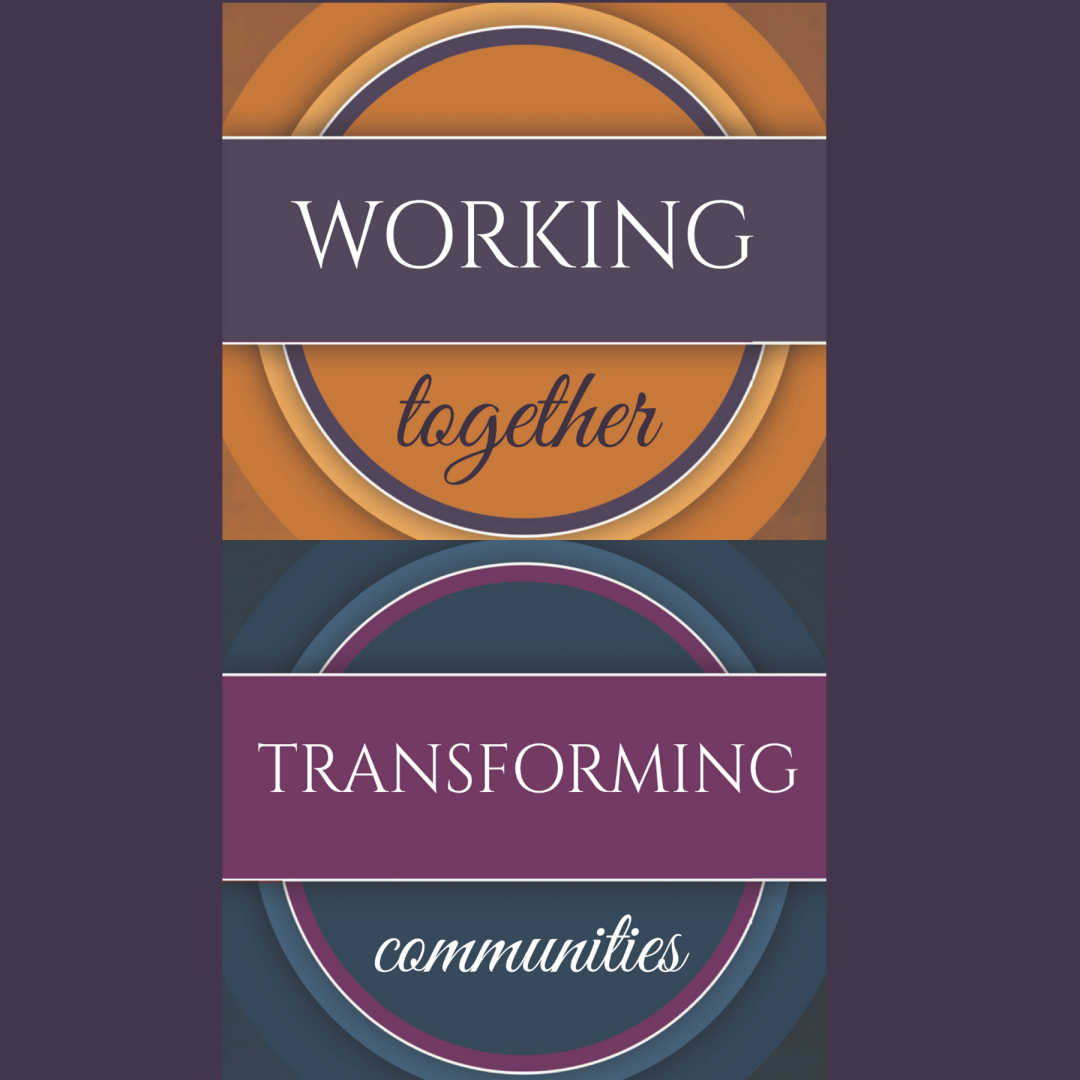 Today marks our last blog post about our core values. These core values should change our behavior and shape the culture here at Shady Oaks. Today we are looking at two core values; Working Together and Transforming Communities. Working Together is demonstrated by
A cooperative commitment to leverage our individual strengths

Collaborative effort to achieve common goals

Clear communication to enhance teamwork
For us to work together, we need to communicate so that we know how best to work together. One way we are going to do this is try to have collaborative conversations where church members submit questions and then we get together and talk about the questions with collaborative answers. This happens only when we are intentional about getting the questions so that collaborative conversations can happen. The staff are asked to lead our church, but we need to make sure that the members of Shady Oaks are informed and included. These collaborative conversations will be happening soon and I hope they will continue throughout the years to come. Along with collaborative conversations we need to also realize that we are not all exactly the same. We have different life experiences, and different viewpoints. We need to make sure that our differences or our preferences do not affect our ability to work together. Unity is a big part of working together, so we need to remember that in essentials, we are unified, in non-essentials, we show liberty, and in all things we need to be charitable. Working together takes work and at its core is a desire to accomplish great things for the Lord together.
Our final core value is Transforming Communities. This core value is demonstrated by
Sending people to make a gospel impact in our neighborhood and beyond our borders

Partnering with local organizations to identify and meet needs

Mobilizing members to invest long-term through specific ministries
For us to transform our community we need to start by making sure that we are having gospel conversations with people regularly. We cannot hope for our community to change if we are not willing to share the love of Christ with the people we know. We actually say that we do not care about the people around us if we are not sharing the love of Christ with them. So, who is your one? Who is that one person you are going to pray without ceasing for the opportunity to have a gospel conversation with? If you do not have someone in mind, you need to get one and begin praying. Here at Shady Oaks we are also partnering with local organizations to make an impact in our community. We partner with N.E.E.D. and 6 Stones Ministries to meet needs of those who need food, clothing, and Christmas gifts for their children. We are also partnering with Young Life as they are using our south building for their meetings on Monday nights. We are also beginning a relationship with Embrace Grace, which is a ministry focused on walking with young pregnant women so that not only do they choose to have the baby, but have a church walking with them and giving them their love and support. Beyond our community, we are partnering with church plants in Phoenix. Phoenix is one of the fastest growing cities in our country, and is also a city in desperate need of the gospel. We are hoping to partner with churches to share the gospel ourselves, and help church plants create those relationships that will lead to discipleship and multiplication.
Our core values can be a nice poster around the church, a banner in the sanctuary, or they can become culture for all of our Shady Oaks folks. I will do my part to lead and encourage us, but everyone needs to see that there is individual responsibility that they must take on for us to be successful in that as well. Join me, our staff, and the rest of us to create a culture where generations connect, relationship are strengthened, we work together, and transform communities.