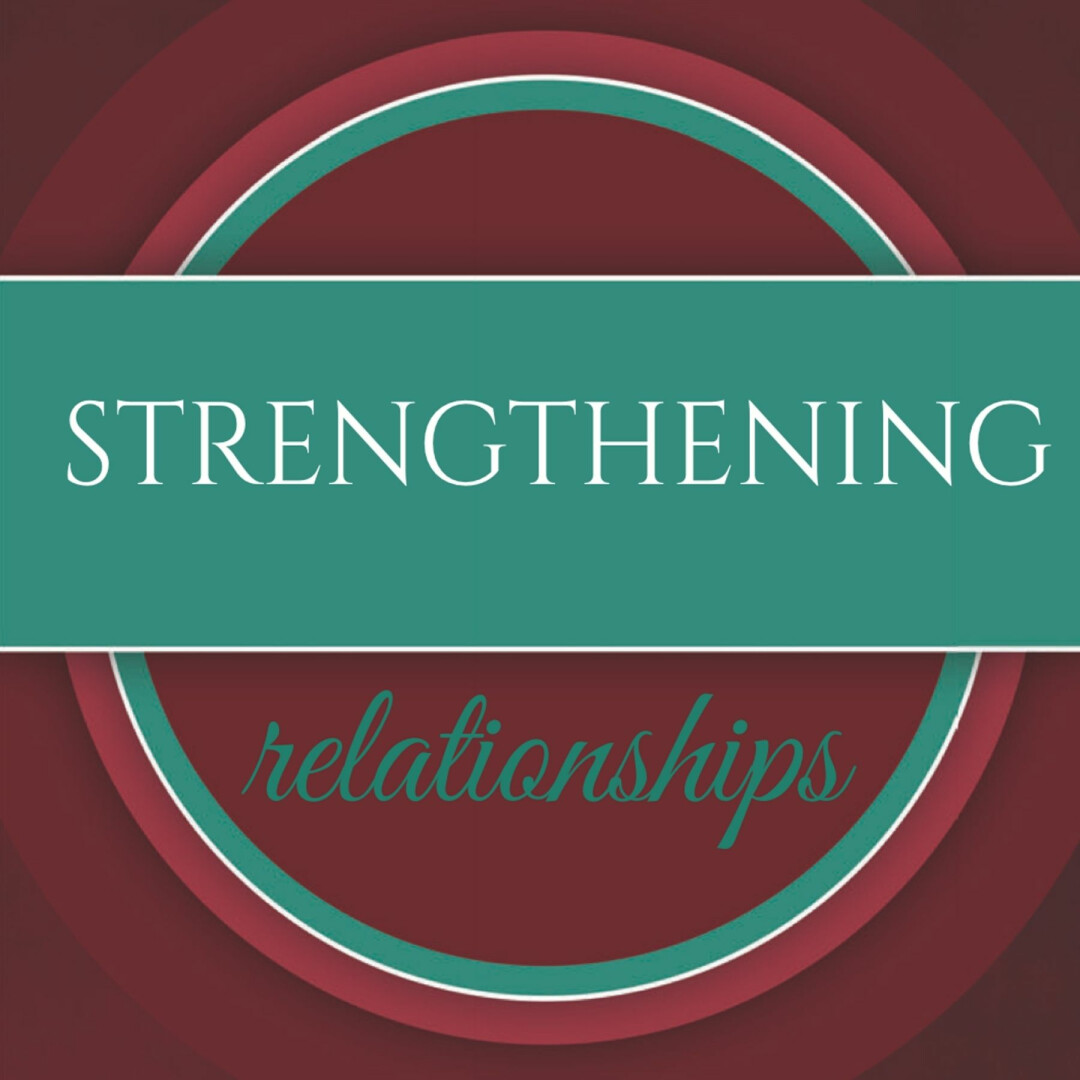 For the month of January, we have been looking at our core values. These core values were created as part of a Church Unique process where they were developed about four years ago. These core values have not been in front of our people very much since then. I want to help make this core values central to who we are to shape our behavior and create a culture. Last week we looked at our first core value of Connecting Generations. This week we are going to look at the core value of Strengthening Relationship.
Strengthening Relationships is demonstrated by
Guiding people to grow in their walk with Christ as the foundation on which to build all other relationships

Moving from Sunday morning acquaintances to everyday friends

Deepening connections through transformational discipleship
At the center of this core value is building relationships around God's Word. Relationships are great and important, but if they are not built around God's Word than we are a club and not a church. People we go to church with should be people that we can call at 3 AM and they will answer and show up. That level of friendship goes much deeper than a person we know at church. Building relationships around God's Word is a definition for discipleship that I have used for years. In my 25 years of ministry, I know of nothing else a church can do that is more important than making disciples who make disciples. Discipleship can positively improve evangelism, fellowship, service to the community, and mission efforts beyond the city of Hurst. If we as Christians look and act more like Jesus, we will change, our families will change, our church will change, our community and beyond will change. Our discipleship process at Shady Oaks is called Rooted. If you are not part of the process, please let us know and we will help you become a disciple who make disciples. The Great Commission gives us our marching orders and we are going to do everything we can to get people to make discipleship our culture here at Shady Oaks. No matter what your age, you can be a disciple who makes disciples.