Fostering Grace

Love Different. That's what we believe God calls us all to do.
Love differently than the world around us because of the grace of God and Christ in us.
One way you can love different is through foster care and adoption.
If foster care scares you, you're not alone. It can be a hard thing to navigate whether you're an adult or a child. At its simplest form foster care is intended to be temporary solution until a more permanent solution can be found. Often times that solution is reunification with family. Other times the solution is adoption by a non-relative. At its most complex form foster care is brokenness, grief, anger, and many other messy emotions. In between is the grace of God.
"You might be temporary in their lives, they might be temporary in yours.
But there is nothing temporary about the love or the lesson."
Helping and raising children from impoverished, neglected, or broken homes can be very challenging. But the real challenge is reducing the number of children in foster care. According to one statistic there are roughly 31,000 children in foster care in the state of Texas. This year you could help reduce that number and share the love of Christ as the same time.
Our goal is to mobilize, support, encourage, and disciple anyone considering this journey or already involved in it.
To learn more about the FOSTERING GRACE Ministry (Foster Care & Adoption) or how you can help please join us: Wednesday Nights @ 6:30 for our on campus meeting
To help support foster families and provide for the needs of children in foster care please consider donating to Fostering Grace. To give please visit https://www.shadyoaks.org/give/
To connect through email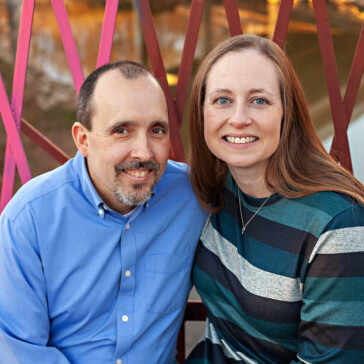 Brian and Shelley Wood